by EMILY ORTON
THINGS RARELY GO ACCORDING TO PLAN.
We left Helsinki for Athens thinking we'd be sailing the Greek Isles by morning. Instead we got to spend nine days near Athens while our friend's boat, Wicked, got some electrical upgrade love.
We're traveling with digital nomads, John and Michelle, and their four kids, one dog and one cat. We met when both our families were sailing in the Caribbean.
Note - Everyone has different family travel highlights. Eli's would be that day I surprised him with a bottle of Mountain Dew. These are some of mine.
GREECE — THE ACROPOLIS
The Acropolis was the main thing we wanted to see. Taking public transportation with eight kids was half of the adventure, but the Parthenon at sunset was definitely the highlight. The kids loved it because Rick Riordan's Percy Jackson series has kindled their love of Greek mythology.
Athena is easily the coolest goddess; smart, strategic, and crafty. She beat out Poseidon as patron of Athens when she gifted the people olive trees while the sea god's offered salt water.
We had a few rainy days to catch up on BOOKWORK, the kids for school and us for our book. The galley copies are printed and we're looking for endorsements now.
We used one rainy day to catch THE ACROPOLIS MUSEUM. Guide to the sculpture gallery below:
1. Angry Face: I have some kids who don't like museums.

2. Sad Face: That makes me sad

3. Laughing Faces: "Hey, kids, let's make museum memes out of the different faces!"

4. Whatever Face: Eye roll at Mom.

5. Australia saved the day with their gift of a Lego Acropolis. Thank you, Australia.
As sailors, whenever we lose something overboard, we say it's an offering to the sea god, so we visited POSEIDON'S TEMPLE at sunset, too.
Our last big outing involved off-roading to DAVELIS CAVE, which houses an old monastery on the inside and sports several climbing routes on the outside. We brought plenty of snacks, flashlights, and stringed instruments to keep us happy for hours.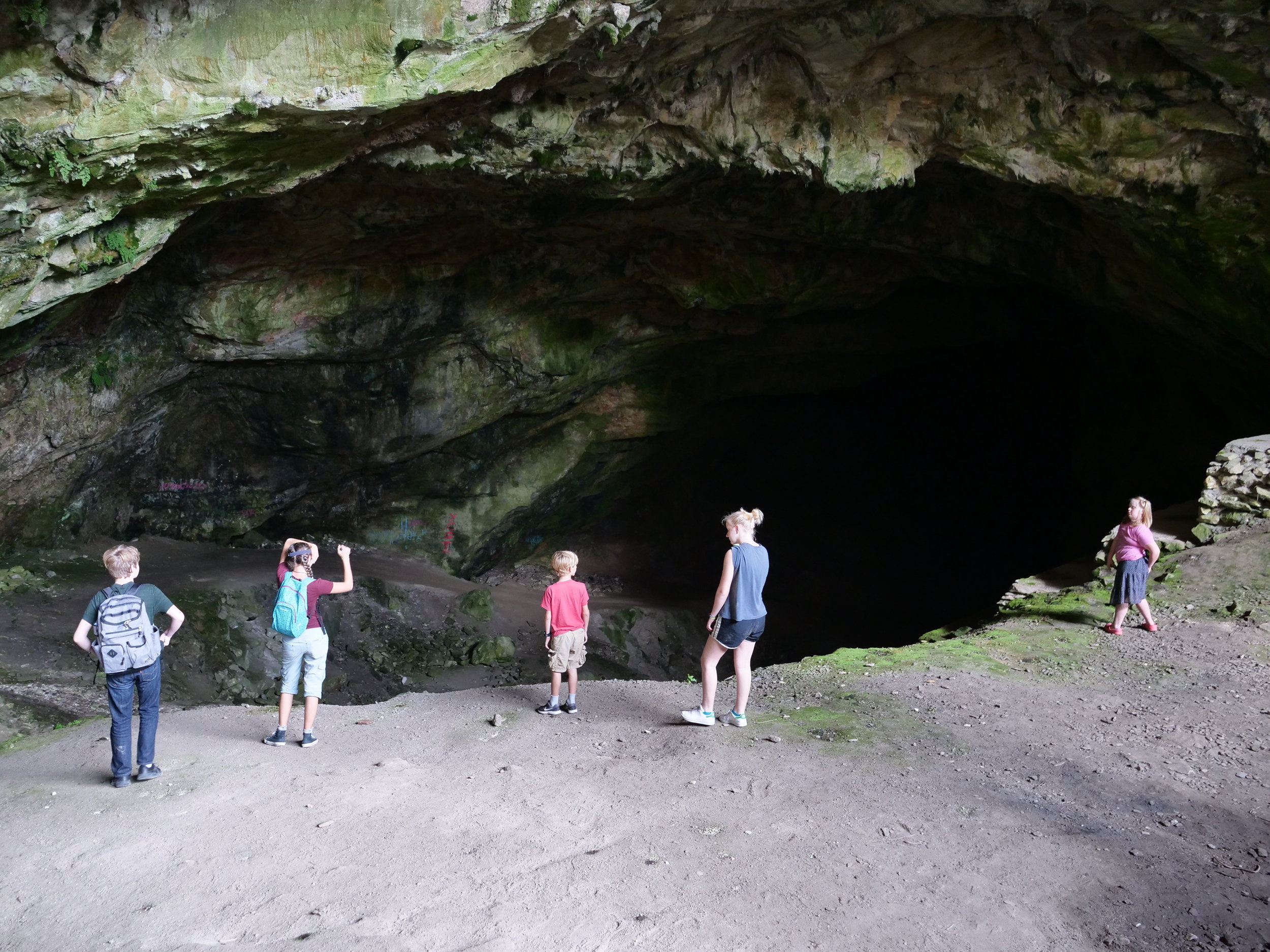 We finished it all with hot dogs and pizza at IKEA. Don't judge. Sometimes you just have to feed ten people in a hurry. Most mornings we ate Greek yogurt with Greek honey. And we had local souvlaki with feta and fries twice that week. It was the best yogurt and feta I've ever tasted.
CORINTH
Wicked's upgrades were complete and we set out for the horizon spending that night docked in Corinth. I was geeking out because the New Testament apostle, Peter, had pen pals in Corinth. Erik and I gathered our kids to read the famous chapter on charity, 1 Corinthians 13.
"Charity suffereth long, andis kind; charity envieth not; charity vaunteth not itself, is not puffed up, Doth not behave itself unseemly, seeketh not her own, is not easily provoked, thinketh no evil; rejoiceth not in iniquity, but rejoiceth in the truth; beareth all things, believeth all things, hopeth all things, endureth all things. Charity never faileth"
TRIZONIA
We anchored off the small island of Trizonia. It was our first chance to swim. When we lived aboard Fezywig, Lily played in a tub of water on deck. She was scared of swimming. Look at her now.
The next morning Erik and I went to shore to walk the dog and take out the trash. The paving stones, shops, homes and gardens were exquisitely quiet in the sunrise. A few fishermen sat, barely moving, at the water's edge. We admired trees heavy with limes and pomegranates on our way past the church and cemetery to a thin hiking path tracing the outer edge of the island.
Most of this world is so beautiful. People all over the planet are creating order, beauty and variety. Everywhere people are seeking connection and growth. It's all set against the certainty of death, making the series of mundane moments incredibly precious. All our travels are an exploration of somebody else's ordinary and mundane. I realize—Nothing is truly mundane.
Nothing is truly mundane.
TAKEAWAY
I used to try to control situations. Now, I try to use the word, plan, loosely. I know what direction I want my heart to grow. I know what direction I want my life to go. The speed and route are always changing. Usually, that's okay. Sometimes, it's beautiful beyond my imagination.